Purifying Mask
Made of green and white clays combined with an enzymatic peeling. Truly purifying, this mask detoxifies skin in depth, unclogs pores, eliminates impurities and absorbs sebum excess. Within a few minutes, skin is left soft, comfortable and completely matified. The complexion is clear and has a radiant glow.
Serum N°02
Specifically formulated to bring immediate and long-lasting comfort to combination, oily and blemish-prone skins. Its sebum-regulating, detoxifying and repairing ingredients activate all mechanisms involved in preventing and correcting skin imperfections. The skin is mattified, the pores are tightened and imperfections are blurred.
Day Fluid
A fine and light emulsion specially formulated for combination to oily skin. Concentrated in anti-pollution and antioxidant agents, it protects the skin from external aggression (thermal shock, pollution, air-conditioning). Enriched in ingredients with mattifying properties, it prevents the skin from shining. As a real radiance booster, it illuminates the complexion, guaranteeing you a healthy glow. Skin is perfectly moisturized without being shiny; the complexion recovers its vitality. It is suitable to combination to oily skin.
how to use
Step 1

Purifying Mask

Use this mask made of green and white clays combined with an enzymatic peeling, to detoxify your skin in depth, unclog pores, eliminate impurities and absorb sebum excess.

Leave on for 10 to 15 minutes, once or twice a week, on a cleansed face.

Step 2

Serum N°02

This formula, concentrated active ingredients helps to regulate sebum, detoxify and repair, to prevent and correct skin imprefections.

Apply a few drops, morning and evening, on the face.

Step 3

Day Fluid

This light emulsion protects the skin and prevents it from shining for a healthy and glowing complexion.

Apply a nut-sized amount to your face and neck.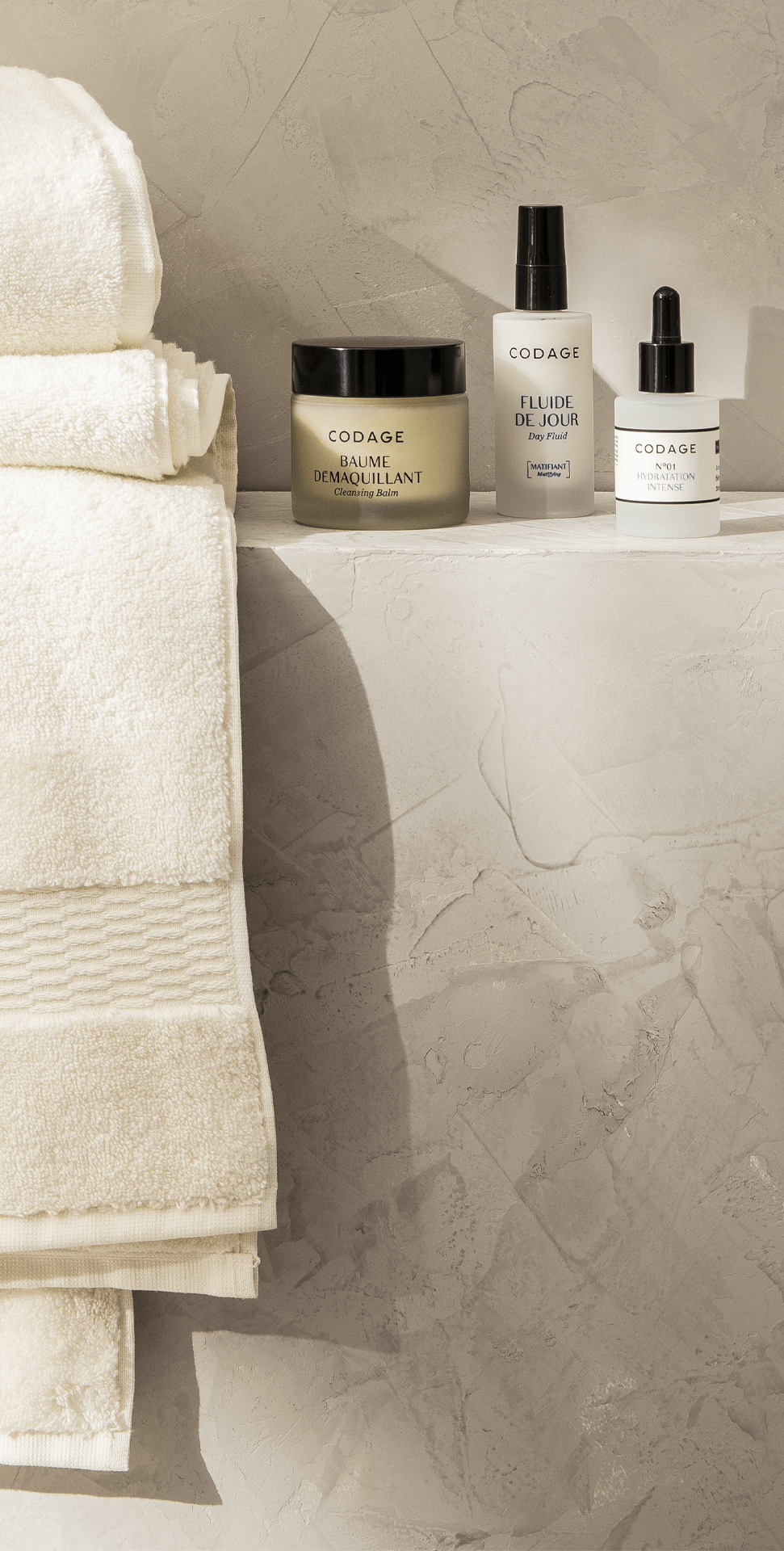 Unveil the full power of The Sérum N°06
Add the complete routine – $549.00 USD
01. PREPARE
$95.00 USD
the micro-peeling mask is a light emulsion composed of aha and b...
02. ACT
$305.00 USD
the serum n°06 is an ultra-concentrated formula that efficiently...
03. PROTECT
$149.00 USD
the night cream is a rich and enveloping emulsion specifically f...
SKINCARE IS ALL ABOUT REGIMEN
Adopt a professional skincare routine for optimal efficacy
Why this routine is for me ?
We all want a glowy skin, but not the shine.
Wether your have combination to oily skin, or simply want to focus on some blemishes, this is the right routine for you.
It will give you a luminous complexion so you don't have to compromise between a mattified skin and a nourished skin.
what are this ritual benefits ?
This ritual will reveal a non-shiny and radiant skin by activating all the mechanisms involved in skin imprefections, and will also protect it from exterior aggressions.
What are the results after 50 days ?
Your skin is unified, lifted and visibky younger !
After 50 days of application :
> Skin texture - 25%
> Hydration +10%
> Age spots -67%
which nutri-elements are used to achieve this efficiency ?
ANTI-IMPERFECTIONS
MATTIFYING
CLARIFYING
SKIN REPAIR
DETOXIFYING, stimulates the natural mechanisms of detoxification for a healthy and purified skin.
PROTECTIVE
RADIANCE, boosts cellular energy and enhances skin clarity for an unsurpassed radiance.