nutri-elements™
Meet your skin
nutritional needs
Inspired from the Periodic table of elements, these cocktails of active ingredients work synergistically to best answer a specific skin need.
Combined and dosed, they bring to the skin all essential nutrients to its proper functioning.
Each combination of Nutri-Element composes your product formula and builds a code or "codage" in French.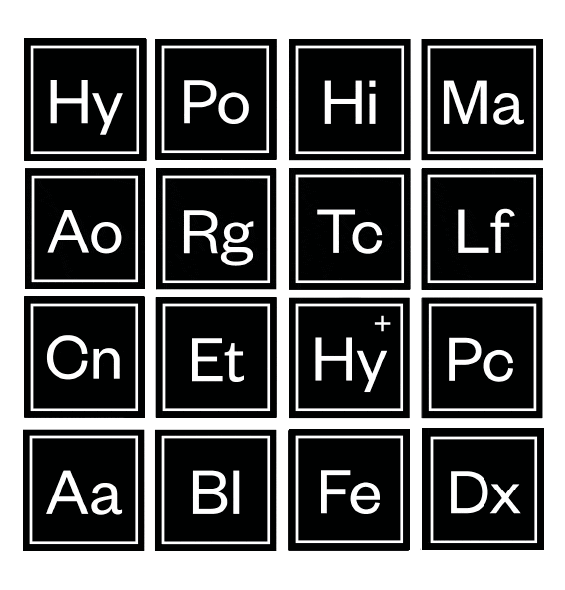 our approach
We are cosmetologists
The real Made-to-measure

To celebrate the uniqueness of each skin, we have created myCODAGE, tailor-made skin care products made on demand. After a complete diagnosis, the specific needs of the skin are mapped out in the form of a "CODAGE" that guides the creation of ultra-personalised formulas.

The Ready-to-wear Collection

To complete the myCODAGE made-to-measure offer, a collection of "Prêt-à-Porter" products has been developed by our beauty artisans to form a complete skincare routine in 3 acts - prepare, act, protect.
OUR COMMITMENTS
An approach
Beauty Responsible
Our company is vertically integrated, with its own laboratory in the south of France where all our products are designed and manufactured all our products. Our brand is committed to being 100% Made in France, vegan, personalised and natural, with effective products and offering an optimal skin tolerance.
More Info
A family story
Julien and Amandine Azencott, founders of CODAGE, come from a family of doctors and pharmacists. This brother-sister duo, after having created doctor brands in the United States, decided to revive the prescription and formulation service of the traditional French pharmacy: this is how the truly tailor-made myCODAGE was born.