Serum N°11
A formula that fights all the signs of skin aging: dehydration, wrinkles, spots, loss of firmness and elasticity. Its anti-dark circles and anti-puffiness ingredients restore the eyes' vitality. Day after day the gaze regains its youthful appearance.
Eye Contour Cream
A creamy and velvety-smooth emulsion specifically formulated to intensely moisturize the eye contour. Containing a powerful arsenal of anti-aging, anti-dark circles and anti-puffiness ingredients, this skincare smoothes out wrinkles and fine lines and restores comfort and firmness. The eyes are brighter, noticeably younger-looking.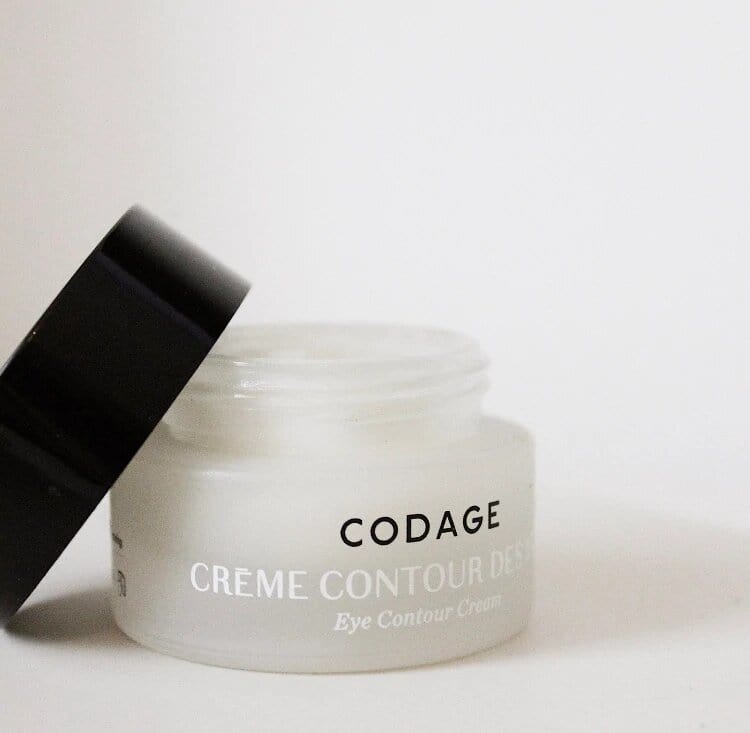 how to use
Step 1

Sérum N°11

This formula addresses all signs of aging and fatigue around the eyes: dehydration, wrinkles, dark circles, puffiness, loss of firmness and elasticity.

Apply a few drops morning and night to the eye area.

Step 2

Eye Contour Cream

This treatment lifts the eyes by filling in the wrinkles and fine lines of the crow's feet, drains water pockets and erases unsightly dark circles.

Apply a pea-sized amount to the eye contour area.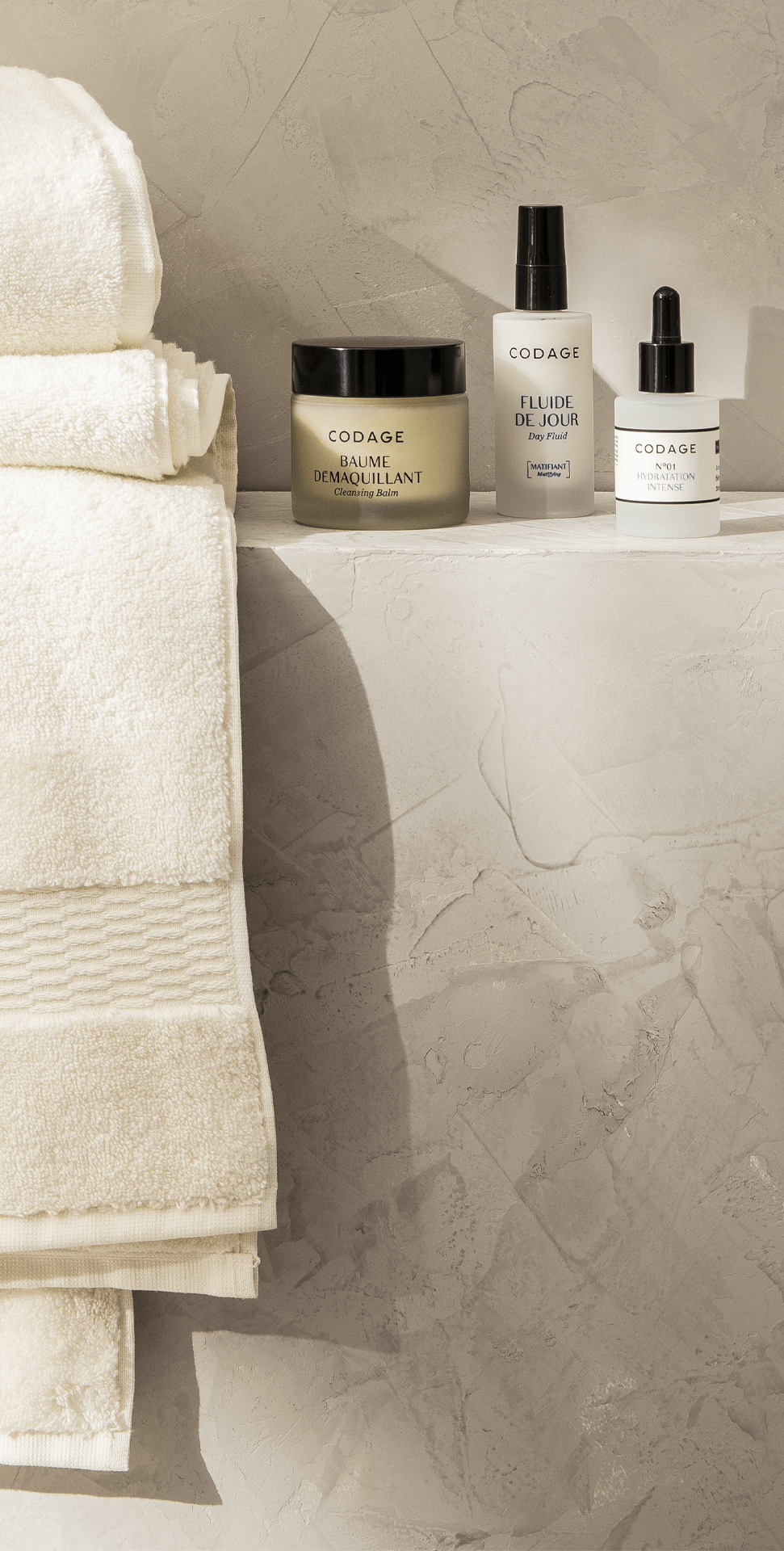 Unveil the full power of The Sérum N°11
Add the complete routine – $396.00 USD
01. PREPARE
$55.00 USD
the micellar water all at once cleanses, removes makeup, purifie...
02. ACT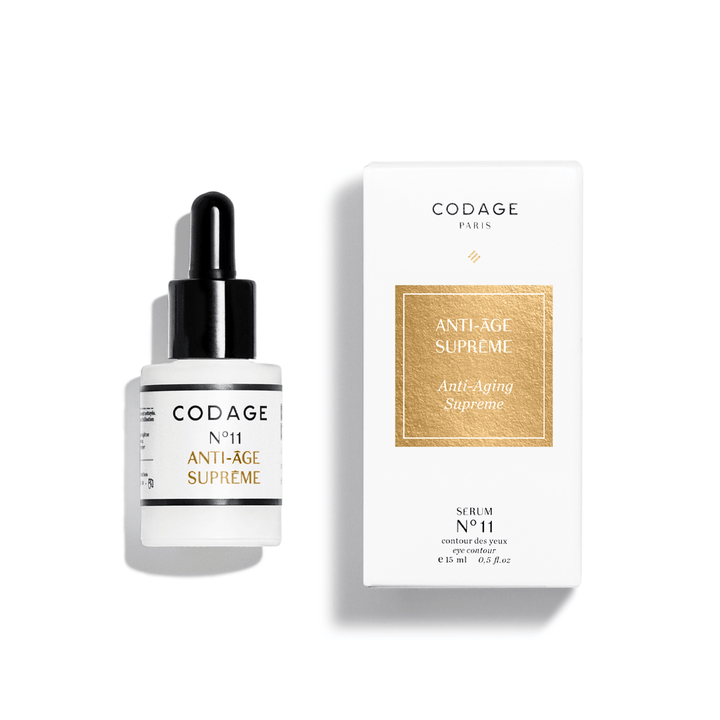 $217.00 USD
the serum n°11 is an ultra-concentrated anti-aging formula that ...
03. PROTECT
$124.00 USD
the eye contour cream is a creamy and velvety-smooth emulsion sp...
SKINCARE IS ALL ABOUT REGIMEN
Adopt a professional skincare routine for optimal efficacy
Why this routine is for me ?
Work, family life, shortened nights of sleep: this impacts your regard.

Take the lead on your daily life and rediscover the regard of your youth.
Thanks to this routine you will adopt the right care and the right gestures.

Don't wait any longer, this routine is made for you !
By giving you all the necessary nutrients to keep an eternal youth regard.
what are this ritual benefits ?
This ritual will help you regain a fresh and youthful gaze by reactivating microcirculation and restoring tissue elasticity to prevent and correct signs of fatigue and aging.
What are the results after 28 days ?
Signs of fatigue are erased, the eyes are brighter !
After 28 days of application :
> Blue and red components of dark circles -19%
> Puffiness -24%
> Skin elasticity +30%
which nutri-elements are used to achieve this efficiency ?
MOISTURIZING, increases the power of skin's water retention for a deep and even hydration of the different epidermis layers.

ANTIOXIDANT, enhances natural ksin defenses and minimizes damages caused by free radicals.

ANTI-FINE LINES, reduces micro-contractions of facial muscles to instantly smooth expression lines and prevent first signs of aging.

ANTI-WRINKLES, stimulates the syntheses of skin's components to reinforce its elasticity and thus reduce the size and depth of wrinkles.

FIRMNESS, arsenal of anti-aging actives for a firmer, redensified and replenished deep down skin.

INSTANT LIFTING, replenishes the skin from the inside and restructures it outside for an immediate and polonged tightening effect.

GLOBAL ANTI-AGING, ultimate anti-aging innovations to fight all signs of skin aging.

ANTI-SPOTS, corrects localized pigmentation disorders for an even and radiant tone.

DARK CIRCLES, reactivates microcirculation and reduces skin colouring to prevent and correct dark circles under the eyes.

PUFFINESS, reduces the volume of under-eye pouches by relieving congestion and restoring elasticity to skin tissue to smooth the skin around the eyes.