Micro-Peeling Mask
A light emulsion composed of AHA and BHA. Within only a few minutes and without abrasion, it unclogs pores and eliminates blackheads, dead cells and other skin imperfections. It strongly stimulates cell renewal, reducing fine lines, dark spots and other blemishes. The skin is rejuvenated, the complexion becomes uniform and radiant.
Serum N°03
A true energizing elixir for dull and tired skin. Its formula is enriched with detoxifying and radiance-revealing active ingredients that boost cellular energy, diminish signs of skin fatigue, and restore the skin's vitality. Antioxidant and smoothing ingredients are combined to prevent and correct efficiently the first signs of aging. The skin regains all its vitality and natural glow.
Day Cream
A light and creamy emulsion, specifically formulated to moisturize and protect the skin throughout the day. Its anti-pollution filter and antioxidant activity protect the skin against environmental damages (thermal shock, pollution, air conditioning). Radiance-revealing and relaxing, it relieves tightness and revives the complexion, preventing the apparition of expression lines. Skin is left perfectly moisturized and glowing.
How to use
Step 1

Micro-peeling Mask

Use this light emulsion, composed of AHA and BHA, to eliminate blackheads, dead cells, and diminish pores, spots and other imperfections.


Leave on for 10 to 15 minutes, once or twice a week, on a cleansed face.

Step 2

Serum N°03

This energizing elixir is enriched with detoxifying and radiance-enhancing active ingredients that boost cellular energy and fade traces of skin fatigue.

Apply a few drops, morning and evening, on the face.

Step 3

Day Cream

This fine, melting emulsion moisturizes and protects the skin from external aggressions throughout the day.

Apply a nut-sized amount to your face and neck.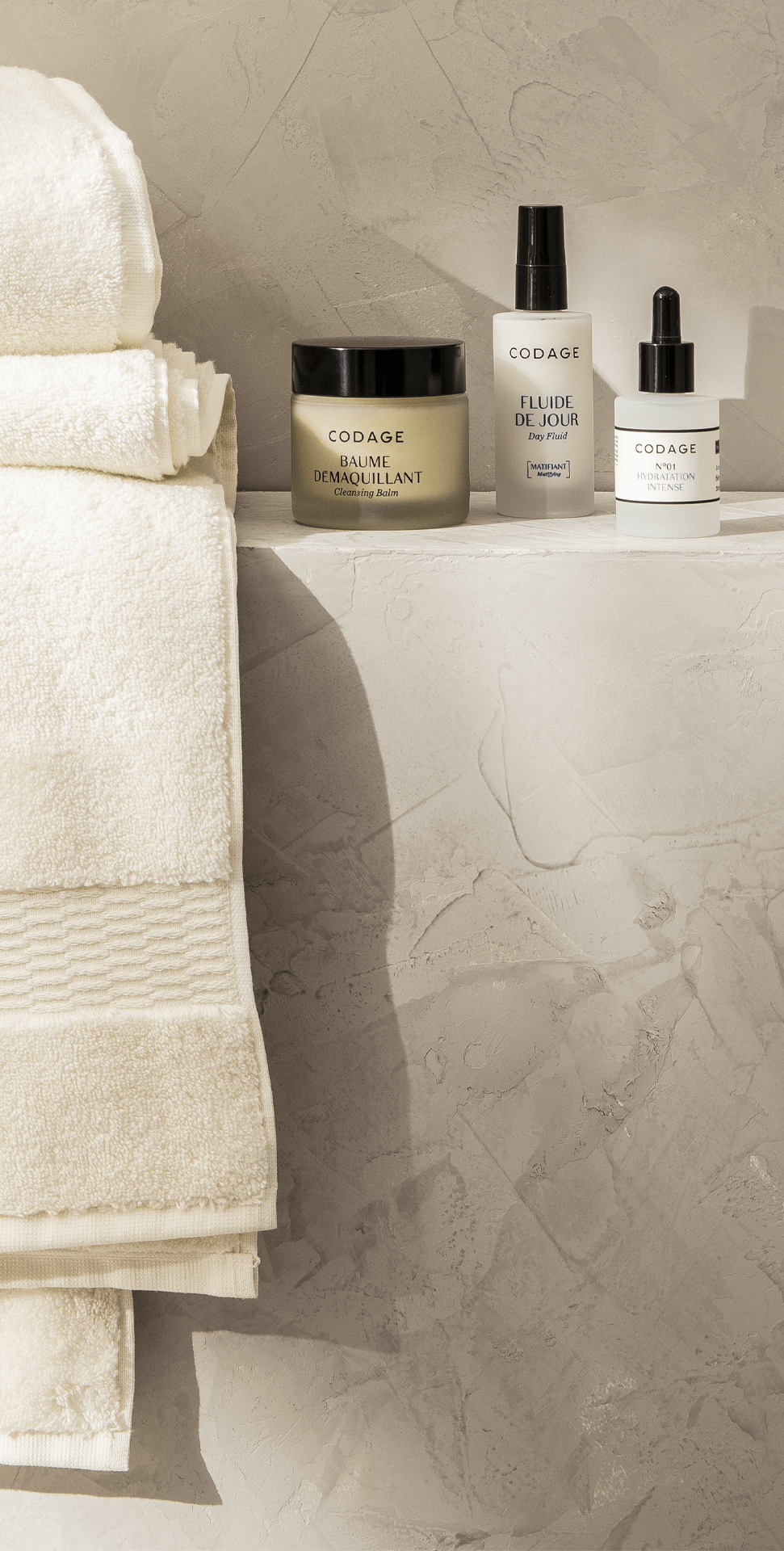 Unveil the full power of The Sérum N°03
Add the complete routine – $352.00 USD
01. PREPARE
$95.00 USD
the micro-peeling mask is a light emulsion composed of aha and b...
02. ACT
$139.00 USD
the serum n°03 is a true energizing elixir for dull and tired sk...
03. PROTECT
$118.00 USD
the day cream is a light and creamy emulsion, specifically formu...
SKINCARE IS ALL ABOUT REGIMEN
Adopt a professional skincare routine for optimal efficacy
Why this routine is for me ?
You are tired from these intense work weeks and stressed by ongoing projects.
But no matter what, you still enjoy the weekend until the end of the night.
So this routine is made for you !
By giving you all the necessary nutrients to still enjoy your lovely life.
what are this ritual benefits ?
This ritual will restore energy and luminosity to your skin by improving its essential metabolisms : stimulation of cellular respiration and skin energy, preservation of the microcirculation necessary to transport nutrients.
What are the results after 28 days ?
Your skin is radiant, refreshed and smoothed !
After 28 days of application :
> Evenness of skin tone +14%
> Wrinkle volume -41%
> Complexion radiance +63%
> Brightness of the complexion +70%
which nutri-elements are used to achieve this efficiency ?
MOISTURIZING, increases the power of skin's water retention for a deep and even hydration of the different epidermis layers.

ANTIOXIDANT, enhances natural ksin defenses and minimizes damages caused by free radicals.

ANTI-FINE LINES, reduces micro-contractions of facial muscles to instantly smooth expression lines and prevent first signs of aging.

DETOXIFYING, stimulates the natural mechanisms of detoxification for a healthy and purified skin.

RADIANCE, boosts cellular energy and enhances skin clarity for an unsurpassed radiance.