Micro-Peeling Mask
A light emulsion composed of AHA and BHA. Within only a few minutes and without abrasion, it unclogs pores and eliminates blackheads, dead cells and other skin imperfections. It strongly stimulates cell renewal, reducing fine lines, dark spots and other blemishes. The skin is rejuvenated, the complexion becomes uniform and radiant.
Sérum N°08
A face serum combining the power of 8 exceptional oils and 9 active ingredients to intensly regenerate the skin overnight.
Unveiling the efficiency of CODAGE Retinol+ (retinoïds & retinol like)
In a few drops and night after night, cell renewal and the production of collagen, elastin and hyaluronic acid are stimulated, pores, wrinkles and fine lines are blurred, the complexion is unified and the skin regains its radiance.
Night Cream
A true concentrate of restorative nutrition that activates the skin's natural purification metabolism and regenerates epidermal stem cell activity, eciently stimulating collagen and elastin synthesis. Combined with the plumping eects of hyaluronic acid, this exclusive care tightens the skin and smoothes out, night after night, even the deepest wrinkles. In the morning, the skin is re-plumped from the inside, perfectly moisturized. The complexion is clarified and glowing.
How to use
First, The Mask

Micro-peeling

Apply it to the face in a thick layer, on cleansed skin, avoiding the eye area. Leave on for up to 20 minutes. Rinse thoroughly with clear water and dry skin with a clean cloth.

This mask contains AHAs and may cause tingling sensations.

Avoid sun exposure for 24 hours.

Second,

Serum n°08

Take a few drops of serum in the palm of your hand, then apply them to your cleansed face, neck and décolleté. Spread the serum with your fingertips in upward movements and finish with a few taps to promote absorption.


Third,

The Night Cream

Finish with the CODAGE Night Cream, a rich and enveloping emulsion specifically formulated to work overnight, a key moment for cellular regeneration.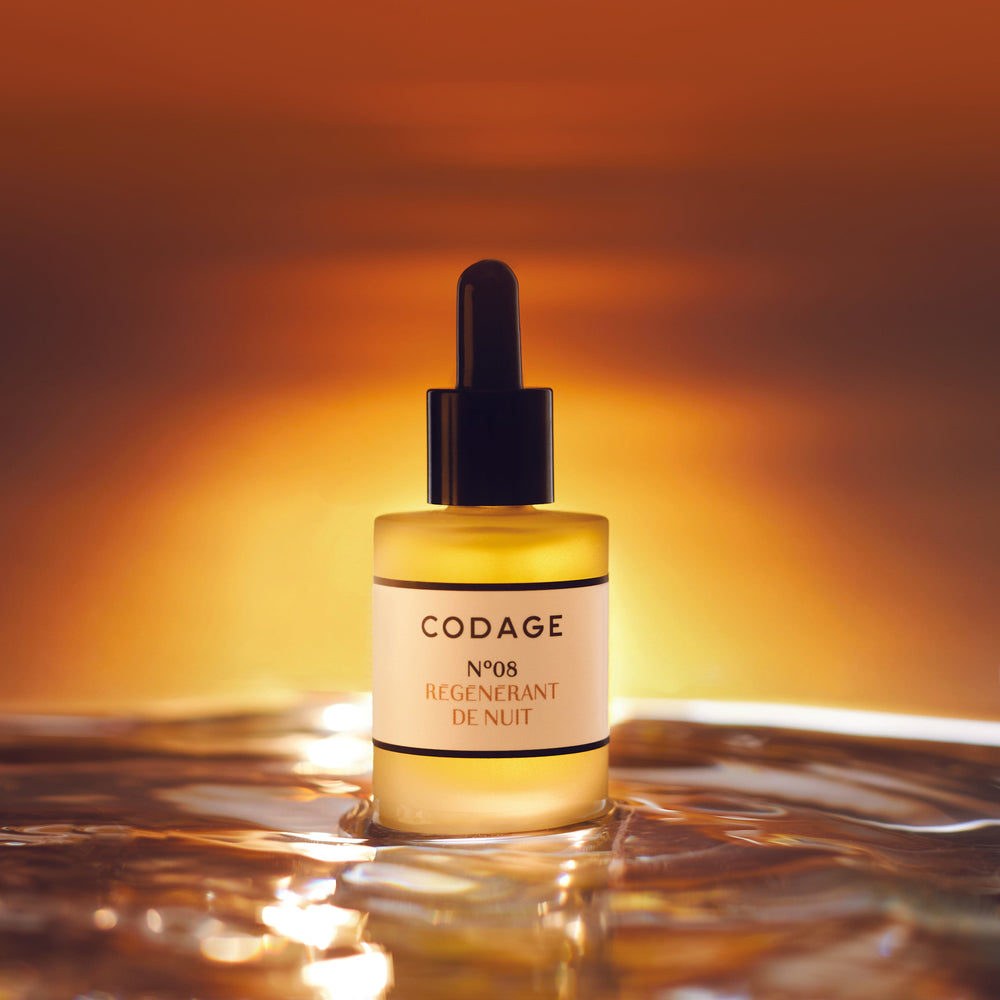 shop the routine – $398.00 USD
01. prepare
$95.00 USD
the micro-peeling mask is a light emulsion composed of aha and b...
02. ACT
$154.00 USD
this serum intensely regenerates...
03. PROTECT
$149.00 USD
the night cream is a rich and enveloping emulsion specifically f...
SKINCARE IS ALL ABOUT REGIMEN
Adopt a professional skincare routine for optimal efficacy